Excerpt from Business Innovators Magazine Article: 
As a pioneer in the recovery of Platinum Group Metals from catalytic converters, John D. Bruno has been a staple in the automotive recycling industry.
Spanning across four decades, as a business owner and consultant, Bruno has helped large and small companies grow.
Reading Time:
9
minutes
Bruno is the President of Key Metal Refining LLC, a company that purchases catalytic converters for the recovery of Platinum Group Metals. The catalysts are then sent to its parent company, DOWA Metals and Mining, for smelting and refining and later sold on NYMEX.
Business Innovators (BI) interviewed John D. Bruno and got some very candid answers about the state of the industry, and the topsy-turvy journey that eventually led to his success.
BI:  What are the challenges today that people face buying and selling catalytic converters?
JDB:  It's sad to say, but over time a culture of corruption developed. There's a lot of deceptive practice within the scrap industry. For suppliers it's hard to sort through all that noise. As time went on and it became more competitive, sellers became more distrusting of buyers as buyers took advantage of them.
Even if they have a good deal there's an uncertainty about doing a transaction where the buyer knows so much more than the seller. It makes them feel uneasy.
From a buyer's perspective, I deal with people that I can trust. I don't want to buy from people that are trying to beat the system, or trying to get over.
I try to deal with people that run their business in an honest way. Those are the best people to work with, because they're going to watch out for you and you're going to watch out for them. It's good to have trust. If you can't trust somebody you're doing business with, you're wasting your time.
BI:  You've had a fascinating career. Let's jump into the time machine and learn about how you got to where you are today.
Where were you born and what was your household like?
JDB:  I was born in Denver Colorado. I had four sisters and we lived in a low working class neighborhood. My father was a big fisherman, so we spent a lot of time in the mountains fishing and skiing and I loved it, it was a great childhood.
BI:  After high school, growing up with four sisters and living amongst the mountains, what did you do?
JDB:  We didn't have a lot of money, so I was going to go to a state school. I was really good in math and science, so I figured I'd be an engineer, even though I didn't know any engineers and I wasn't sure what they did.
I was either going to go to Colorado University or Colorado School of Mines, I was accepted to both. I wanted to play football, but I wasn't serious enough about that to play a big school like CU, so I went to Mines and played.
BI:  How did you choose your major at Colorado School of Mines?
JDB:  I didn't know what mining metal and geophysics, chemicals were, but I figured it didn't matter. Luckily, I discovered metallurgy, I loved it, so I lucked out.
BI:  What was your college experience like?
JDB:  It was a little bit of a culture shock going there at first, because if you can imagine,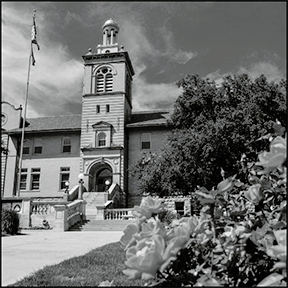 in any high school you have the guys with the pocket protectors and the taped out glasses that go walking around talking to themselves. You take those guys from all over the country and you put them there, all of a sudden it's a big party. Everybody's like that.
BI:  What did you do after graduating?
JDB:  I decided after I graduated that I wasn't done yet, and I was just starting to get the hang of this and everything was coming together. I wasn't the best student in the first year or two, and then I really embraced it and so graduate school helped me.
I was involved in electrochemistry and was a research fellow with the Solar Energy Research Institute. I loved that, and thought when I got out of college, I was going to work for them.
BI:  And did you work for the Solar Energy Research Institute?
JDB:  Well, right about then the funding was slashed for the program and I hadn't interviewed with any of the mining companies I was groomed for.
I was adrift for the first few months. Then I got a chance to work with AMAX, Extractive Metallurgy Research and Development. It was a great experience too, because AMAX was a big mining company, they were involved in operations all over the world.
BI:  Was that your dream job?
JDB:  No, because something inside me wanted to do my own thing, I wanted to take and use the thing I love, metallurgy, and try to find my own niche. I was exploring.
BI:  Is this when you got involved with catalytic converters?
JDB:   Actually yes.
BI:  What lead you to begin extracting metals from catalytic converters?
JDB:   A friend of mine sent me some beads and said "Hey, it's out of a catalytic converter, this stuff is just starting to hit the junkyards- there's platinum in it. Can you figure out how to extract it?"

BI:  Were you able to figure out the extraction process?
JDB:  I did. I played around on the bench and came up with a process. Then I built a small pilot plant and developed a pretty good idea for a plan to get into buying catalysts and refining.
Using my processes as an advantage, I quit my job, hit the streets and tried to raise money to advance this. I ran into some guys quickly that loved the idea and wanted to get involved in it.
BI:  Did you partner with them?
JDB:  Yes, we started U.S. Platinum. But with the excitement we moved faster than we should of.
I should have done my due diligence and picked the right partners.
We bought a big operation that was closed down and were able to buy it pretty cheaply. It had millions of dollars in capitalization and equipment. I retrofitted the plant to fit my process.
BI:  What was your greatest accomplishment at U.S. Platinum?
JDB:
We had one of the highest traded stocks on the Vancouver Stock Exchange. We had everything, the infrastructure and the process was great, it gave us a huge competitive advantage at the time.

We were running 24 hours a day, 7 days a week, cranking out a close to pure platinum product.
BI:  What was your most disappointing moment at U.S. Platinum?
JDB:  We never got enough financial strength behind us to really penetrate the market– millions of dollars were tied up just in inventory.
The disappointing part is that it all sorta collapsed from financial issues, and ended up closing down. That was painful.
BI:  How did it impact your family when your business closed?
JDB:  My wife and I had a young family with a newborn. With all the problems of closing a business down it was hard on her…. She's got a husband with a failing business and financial liabilities as the company's president.
There was a lot of stressful things going on. To me, it was just part of the course…I'd been in that mode for so long, it was just part of the day. But she was kind of getting anxious about it.
Plus, I was involved with other ventures.
BI:  What did you do next?
JDB:  So my wife said, "Look, you're like an actor. You're only as good as your last gig. You've got this going on, that going on and we need stability." And I said, "Okay, I understand. If my latest greatest venture doesn't work out in like six months, I'll bite the bullet and go work for someone.
Well, the venture didn't work out, so I contacted A-1 Specialized Services in New Jersey who were big catalyst suppliers for U.S. Platinum.
BI:  What strengths would you bring to A-1?
JDB:  I said to A-1, "If we get together, I'll bring my technology and experience and add it to your business…we could really grow."
They liked this idea, so we moved to New Jersey.
BI:  What was your involvement with A-1?
JDB:  When I came, I thought I was going to build a refinery, final refinery, but I realized that you have to walk before you can run, or crawl in this case. So we needed to set up some of the basic things needed to move material and set up sampling systems.
BI:  How did you make a difference at A-1?
JDB:  They bought a big building, we set up there and they were growing. They really dominated this industry for a long time. They were the market maker.
When I started they doing around $25 million in annual sales. When I left they exceeded $1 billion in sales.
BI:  After having such an impact why did you leave A-1?
JDB:  I wasn't the happiest because I felt like a caged animal. If I was single I probably would only have lasted a week, but when you have a family to support you can't have an interruption of income.
I wanted to build on my experience in this industry. So I approached the group that Toyota, Tanaka, and DOWA created called Nippon PGM America, who was looking to build a sampling facility in the United States.
The sampling facility was an important step in their process, because prior to that, they would send material to Japan to be sampled and analyzed, creating a huge time lag.
The sampling is the most important part of the whole transaction. It defines the value of the material and is the focal point of how the value is established.
So I saw it as an opportunity to move on and created the company Key Engineering Solutions LLC to build the plant.
BI:  What did you do after building the plant?
JDB:  Nippon PGM America asked me to stay on as General Manager. For six years I put my company on hiatus while I was contracted to work with them.
It was a great place, but I felt like I didn't have control over my own destiny.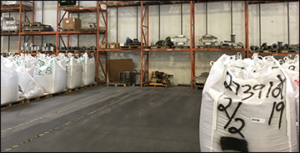 Sampling is a very important part of this whole process but it doesn't generate platinum. To be in control of your own destiny you have to be vertically integrated.
I built my own plant to de-can catalytic converters and left Nippon to run Key Engineering Solutions full time and grew the business to a respectable size.
BI:  Did you do this alone?
JDB:  No. I had my right hand Mike Crosby.
BI:  What was his role in helping you build Key Engineering Solutions?
JDB:  I wanted to develop the collection end and build it from there. I started by building a database of information that could identify different values of different converters.
When I'd started to build my database, I was buying them on eBay. Well Mike was selling them to me and realized that we didn't live that far from each other. So he said, "Well what if I just save on the shipping and just drive over."
Eventually, we developed a friendship and started working together. At some point we decided, we can only prepare so much, we just have to quit our jobs and jump into this. So we did and the rest is history.
BI:  What has changed in the industry over the last five years?
JDB:  It's gotten very competitive and very intense.
The margins have shrunk. So now you're more like a banker. You're just moving a lot of money for small margins and it's hard to grow.
BI:  How has that changed your business?
JDB:  We were keeping a fairly low profile because we weren't able to expand as quickly as we wanted to. We were limited by our financial ability because millions of dollars were tied up in material alone.
I knew if we really wanted to grow, we would have to bring on a strong partner, somebody with deep pockets.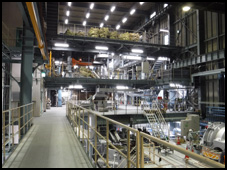 I've had a long relationship with DOWA who's big in this industry. So I approached them about being vertically integrated and we partnered together in January of 2017 to form Key Metal Refining LLC.
Bringing on DOWA, helps us to be unlimited in our growth and our capabilities.
BI:  What are the most important lessons you have learned throughout your business career?
JDB:  There are a lot of them, but there are two that stick out.
First, I would say, don't trust anybody blindly, and try to learn as much as you can. Do your due diligence about who you work with.
It's important to work with people who are trustworthy, whether they're suppliers who you're buying from or business partners.
The thing I like about partnering with DOWA is that they're honorable people – which is rare in this industry.
The second thing is that it's best to be vertically integrated. You don't need a better mousetrap you just need more mice.
###